DESIGNING FOR PEOPLE, first
*DESIGN systems PREDICATED ON who & HOW, not just why or what
Select Clients (why select?):
No matter the size: I show up, I do the job—we laugh and learn along the way.
WHO WE ARE MATTERS (duh?)
I believe:
"Who we are is who our products become."
As we hurtle towards 2020, who we are defines so much more than personas. Our design interests are no longer concerned with false senses of brand story; rather, we seek truth, and communication. Today, consumers and employees are after radical shifts in language, interaction, value, and the principles that bind them. Collectively, we seek community.
I ENJOY TAKING A STEP BACK AND ASKING BIGGER QUESTIONS. MUCH OF MY leadership STARTS in COFFEE SHOPS.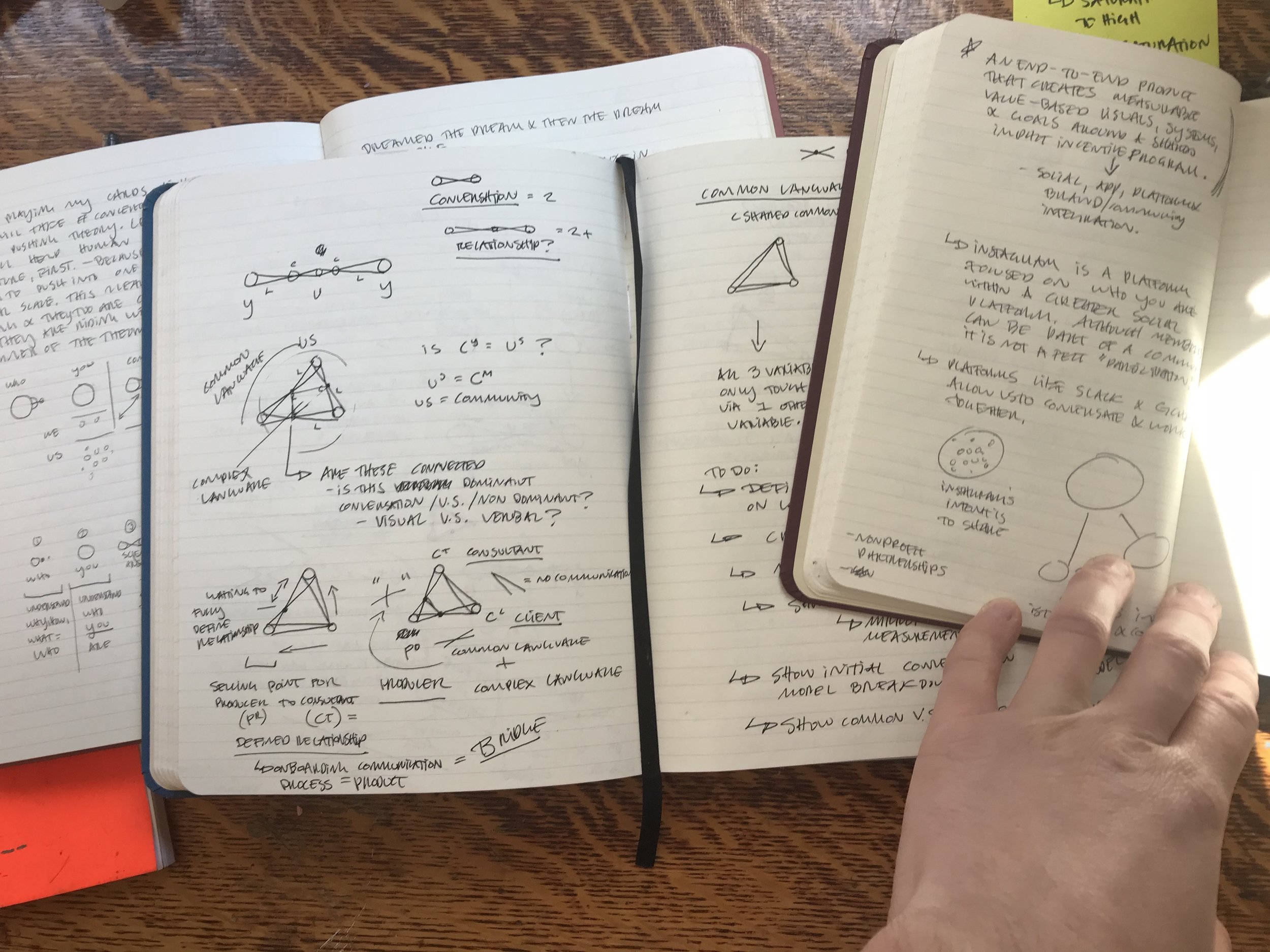 the products we place trust in define who we are.
narrative paints the values of our communities,
habits, and behaviors. How do you apply value?
I AM A DESIGNER, ILLUSTRATOR, CREATIVE (diverse)
design generalist with a love of art
I am a trained traditional illustrator, self-taught designer, leader, and damn proud of it. For me, design is a simple way of expressing the hard work and craftsmanship visual communication takes. Designers and creatives alike seek solutions for their canvas through understandings of application, technique, value, narrative, and truth. Today, Creative Systems Design allows for deeper, more meaningful strategy, cultural interaction, customer happiness, and integrity.
I enjoy rolling up my sleeves, and digging in. I have worked as a Senior Illustrator, Designer, Brand Designer, and Strategist within startups, design firms, agencies, and with agency. I understand the importance of project management, budget, timelines, communication, and feedback—focusing on:
Creative/Art Direction

Brand Design

Brand Systems (Process/Strategy)

Digital and Physical Product Integration

Social Listening

Environment Design

Cultural Growth
At the end of the day, I call myself a Creative Systems Designer because it's how I think, act, and solve problems.
WHAT DOES IT MEAN TO SHOW UP? DOES IT MEAN WE SHOW OFF?
SHOW truth? perhaps how we value our time shows how
we value our relationships with self, community, & others.